As promised, I am giving you a recipe for meatless fakeballs. I have learned a few lessons in the process, and if you do, too, please provide feedback! This recipe makes a LOT, so if you're only testing it out and aren't sure about the whole idea, make 1/2 of it. Or make 1/2 of it and add 1/2lbs of ground meat, and report back, because I'd like to know how it went!
Just a visual on why I'm trying to learn to cook with TVP: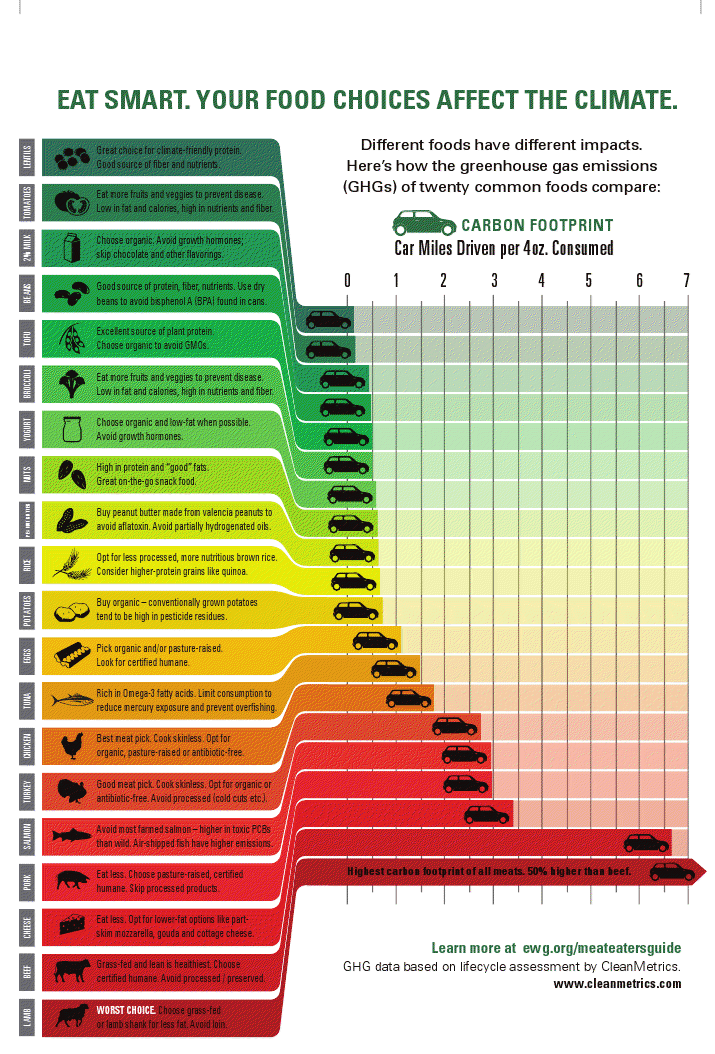 Sorry for the poor resolution, I cannot find these graphics with more pixels. But do see the
full brochure
and
more info here
. One last infographic that gives a good indication of how your meal choices can make a much bigger impact than some major lifestyle adjustments;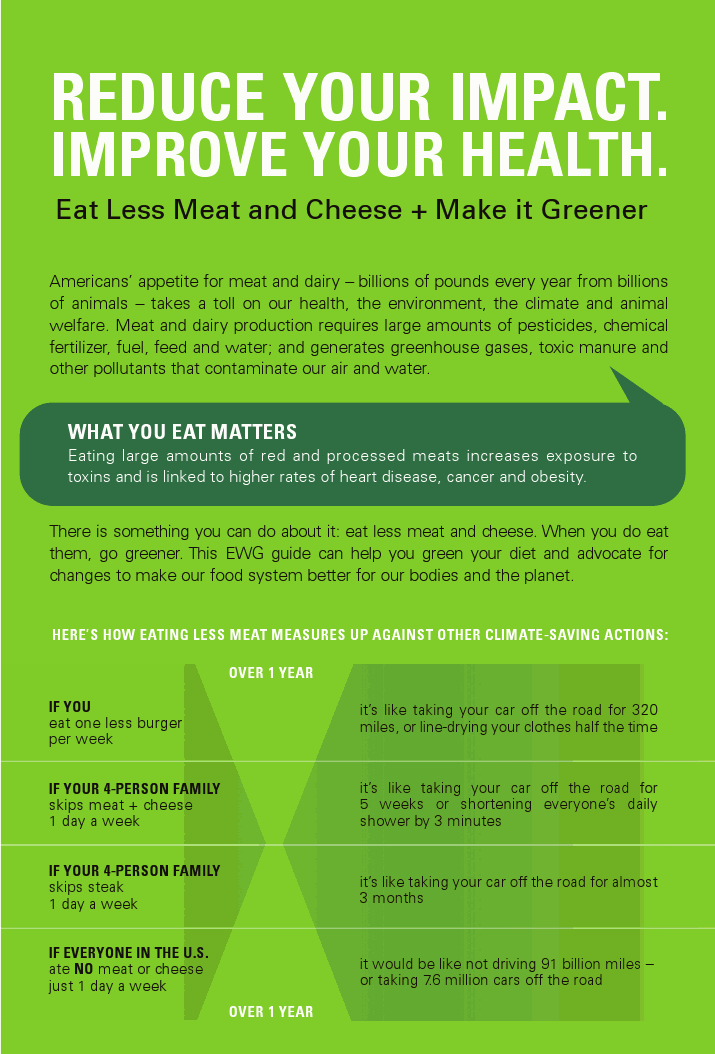 And now finally the recipe:
10 oz TVP (dry)
2 cups boiling water
2 Tbsp Better Than Beef Bouillon
2 Tbsp Worcestershire Sauce
2 Tbsp soy sauce
2 tsp granulated garlic
2 tsp paprika
1 tsp cumin
1 tsp thyme
1 tsp majoram
dash of 'mural of flavor' all purpose seasoning
dash of 'old world' BBQ rub seasoning
dash of ground pepper
dash of chili powder (to taste - I used my favorite Peri Peri)
1 small onion
2 small carrots
a handful fresh parsley
1/4 cup whole wheat flour, plus a little more if needed
1/2 cup quick oats or similar amount of stale bread, shredded in food processor
1 Tbsp nutritional yeast
2 eggs
Method:
Start by adding the spices, ketchup, and sauces to the dry TVP, stir, and then poud the boiling water over the TVP and stir again.
It should expand a little, and after sitting around for a while, look like this:
Doesn't it look a little like meat already? Chop the veggies and parsley in a food processor (mine is just a mini version that fits a few cups), to produce finely chopped uniformness.
Now add the eggs, nutritional yeast, minced vegetables and oats/bread crumbs to the TVP and give it a good stir. It should start to come together a little. The next part is the crux of the recipe: Add flour, but only so much that you can form a little ball that doesn't fall apart if you breathe. Really, don't overdo the flour. The fakeballs will be tough and dry if you do.
Form small meatballs. Not like me. Mine were 2in fakeballs and that was not as good as smaller ones I have made previously. This recipe makes 30 1.5-in meatballs and because I was in a rush I wanted to squeeze them all on one cookie sheet. You're really better off making the meatballs smaller, and producing 60 meatballs that are just about an inch in diameter.
Bake them at 350F for 10-12 minutes or so (in my convection oven) - but watch, the baking time will depend on the size of your fakeballs!
They are best served warm in lots of tomato sauce. But don't let them simmer in the sauce for long, just long enough to (re)heat. Freeze what you don't eat in one sitting. If working with frozen fakeballs, I would defrost them gently before putting them in the sauce to reheat, so as not to let them fall apart.